Slappin' Asses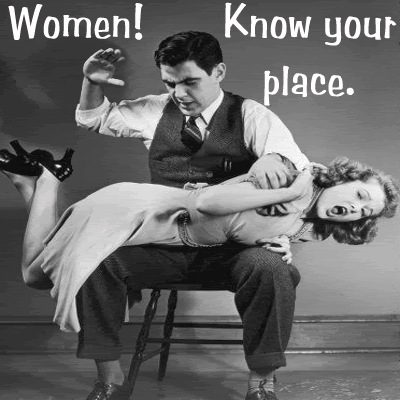 A deep, hearty enjoyment of slapping women's asses is written into human DNA. It's not just men who enjoy this slapping. Women will laugh and enjoy seeing a fellow woman get slapped on the ass. And despite their protests, women enjoy being slapped on the ass.
I observed this recently. Ashley and I were visiting her family. At one point Ashley's dad, "Jack," started slapping her mother "Jill" on the ass. These were not gentle slaps. He was smacking her ass HARD. She yelled and told him to stop but he didn't. He just laughed and continued. It was making me laugh too. And I looked to Ashley and she, too, was thoroughly amused. Everyone delighted in the spectacle. Later on, Jill laughed about the episode too. Despite her protests as it happened, later she laughed and admitted it was funny. Jack is a very funny guy. I like him a lot. I'm observing how he interacts with Jill and applying the lessons in how I deal with Ashley.
I've taken to spanking Ashley and slapping her ass on nearly a daily basis. I'll slap her ass in passing, or grab her and pull her over my lap on the couch and spank her. I'll push her onto the bed and then slap her ass, hard. Sometimes she giggles and enjoys it, sometimes she acts mad and tries to get away. But I've made the connection multiple times that after some ass slapping or spanking that she protests against, usually after a relatively short delay she'll come cuddle up to me, come to me for a hug or for a kiss, or come tell me she loves me. It's eerily predictable.
Slappin' Faces
I've continued to occasionally slap Ashley and some other female friends in the face as described in my first
Slap Women post
. The response remains largely positive.
I took things to another level very recently. I called Ashley over to me and slapped her across the face for no reason whatsoever. The other times I've slapped her there was always some sort of conversational context that would make the light backhanded slap funny. This time there was no context and I did it with the palm side of my hand. If I were to describe the other slaps as being funny, this one can only be described as being mean. She got mad. I just laughed at her. Within a couple minutes though it was like nothing happened. We carried on with our evening like the slap hadn't occurred. Then, the next day I was at the library working on a paper. I get a text from her saying that I'm going to be very happy with my lunch. I come home to find that Ashley went to the organic butcher and bought me a big fat steak. She cooked it for me and it was freaking delicious. She was very happy to do this nice thing for me. She looked very happy when she saw how much I appreciated and savored my steak.
That evening she was on the phone with her parents. I took the phone from her and asked Jack if he had spanked Jill yet for the day. He said he hadn't but that when they went to bed he was going to bite her ass. We both laughed. I gave the phone back to Ashley but then decided to go on. I told Ashley to tell her dad that I had slapped her across the face. She did and her parents just laughed.
There are two elements at play here. 1)Women are wired to be submissive to men. 2)Women seek social acceptance. By being physically dominant by slapping Ashley on the face and ass, and doing so openly and framing it as being socially accepted within her family unit, I'm creating a healthy dynamic for our relationship. Ashley is FAR more affectionate towards me these days than she used to be.